Elegant Holiday Setting for my Client's Formal Dining Room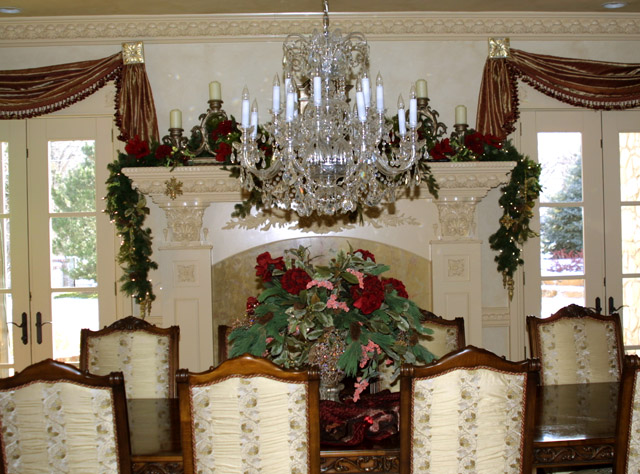 Closer View of the above Mantel Decor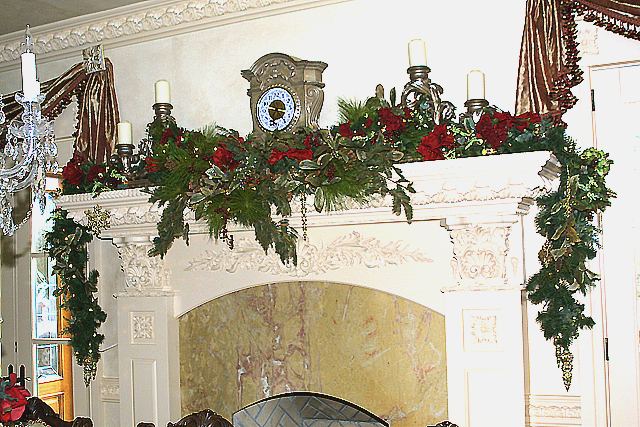 Decorated with a Whimsically Festive Spirit in my Client's Formal Living Room
Closer view & a different year of the above Christmas Tree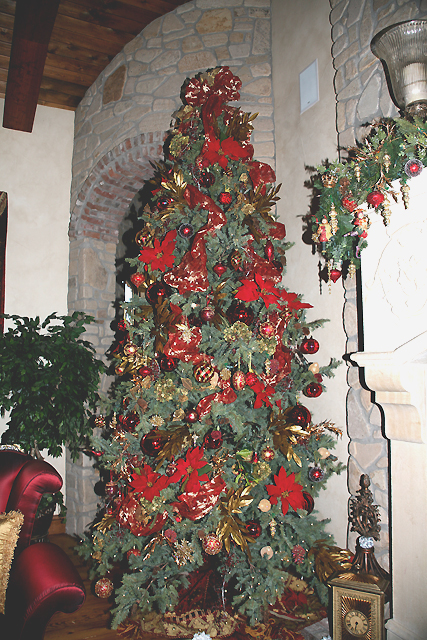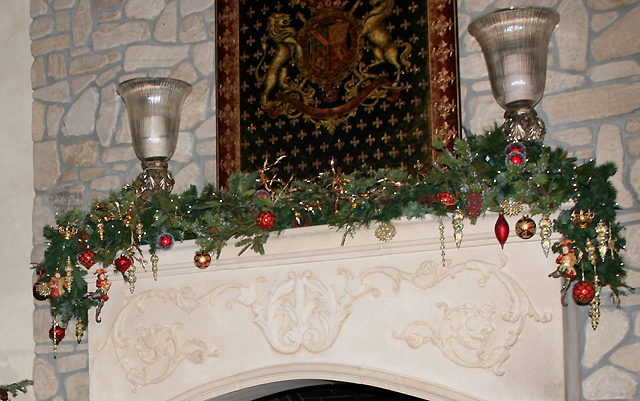 Closer view for the details on this Gorgeous Cherry Hills Mantle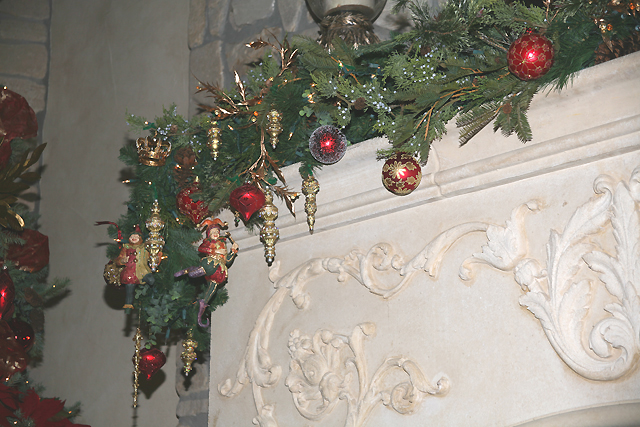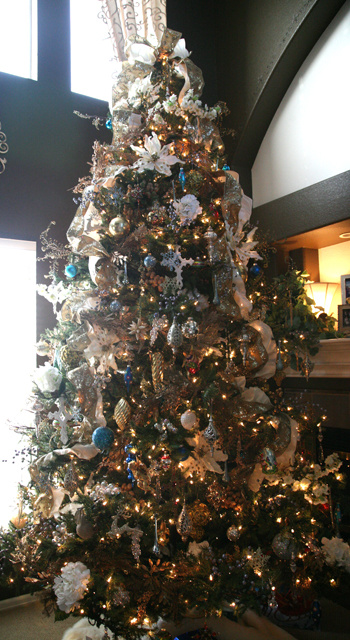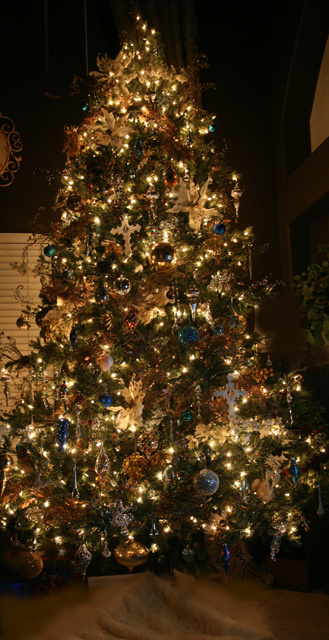 Cozy and Traditional Christmas Cheer adorn this 16 foot Tree.
"DAY-TIME"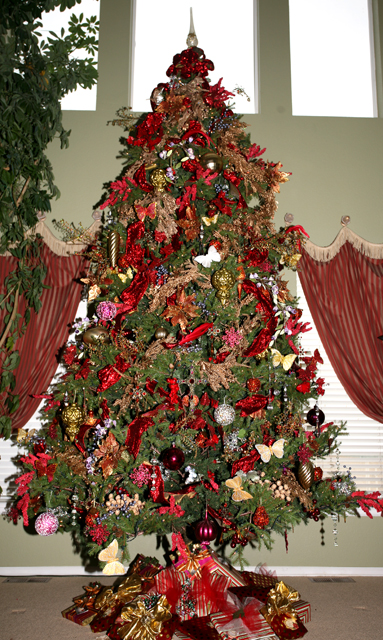 "EVENING"
Same Tree, Different Year!
"DAY-TIME"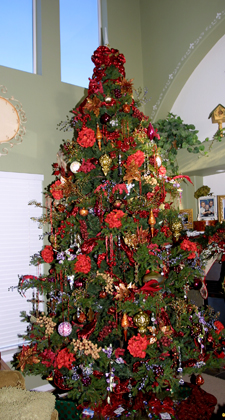 "EVENING"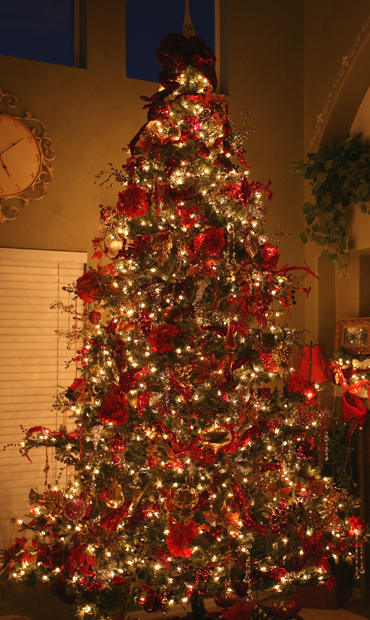 DETAIL OF THE ABOVE TREE.
Becky always says, "it's the details that count".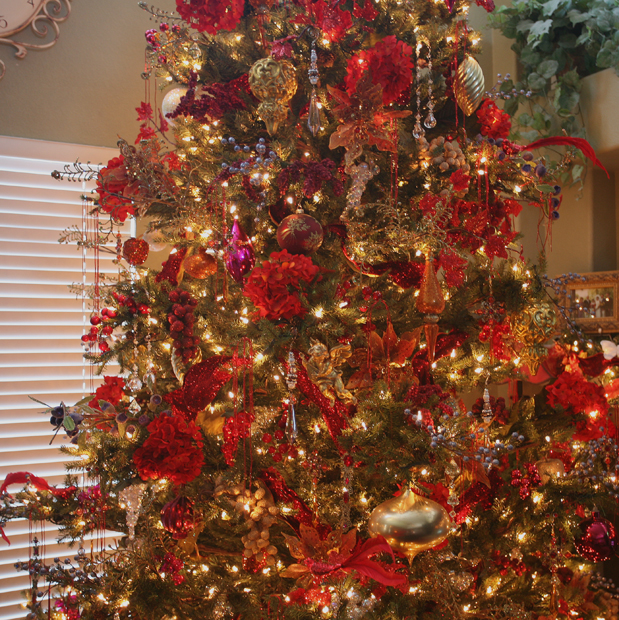 "Theme" Trees are always fun & interesting. This tree has a whimsical rustic/casual Colorado Mountain Theme. Lots of twine, pinecones, birds, nests & fun stuffed santas, reindeer & don't forget the tin jingle bells. This tree give warmth and interest to a very narrow shaft stairway (4ft diameter).

Fun Red & Black Checkered Ribbon add spunk to this Railing

Light Up Your Entry Stairway
Stairway Entry newly decorated for this year!
Detail of the above Banister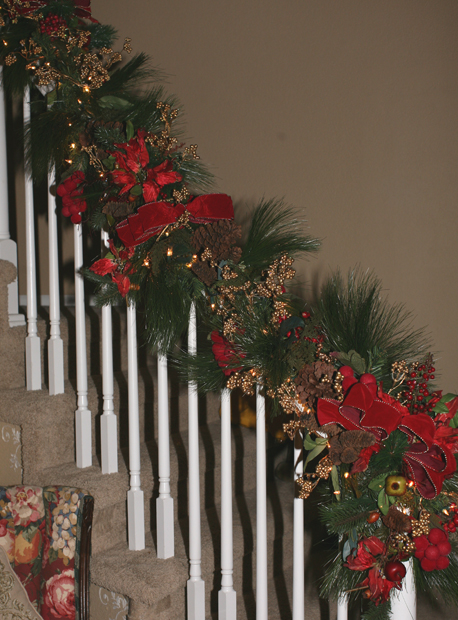 Detail & Closer View of Banister Swag
Gardland and Berries add X-Mas Charm to this Cherry Hills Kitchen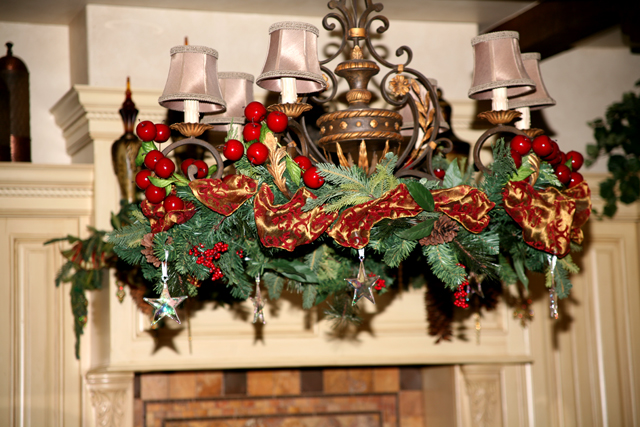 Dress-up a Candle Center Piece with Potpourri & Crystals
Becky's Designs all her Fresh Floral Centerpieces
"simple and elegant"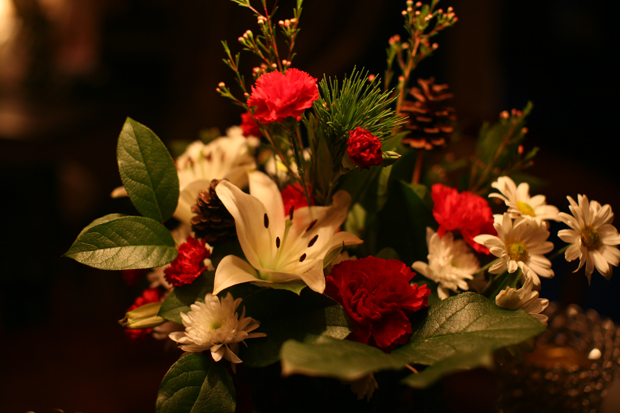 Casual Elegance to this Cherry Hills Family Room Fireplace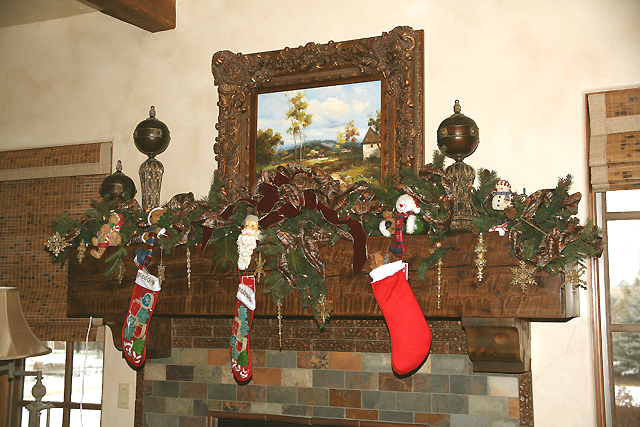 Lots of Berries & Ribbons make a Cheery Stairway in this Cherry Creek Home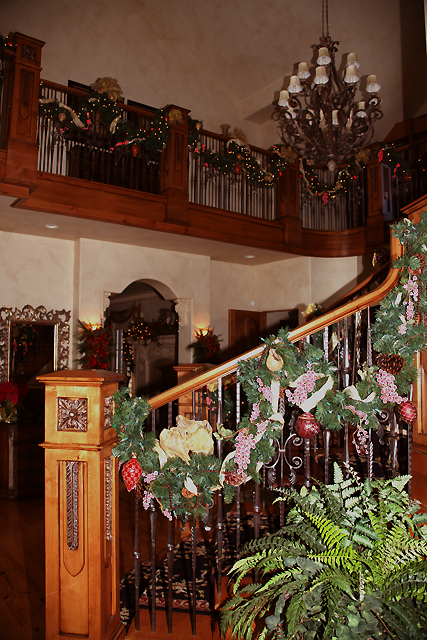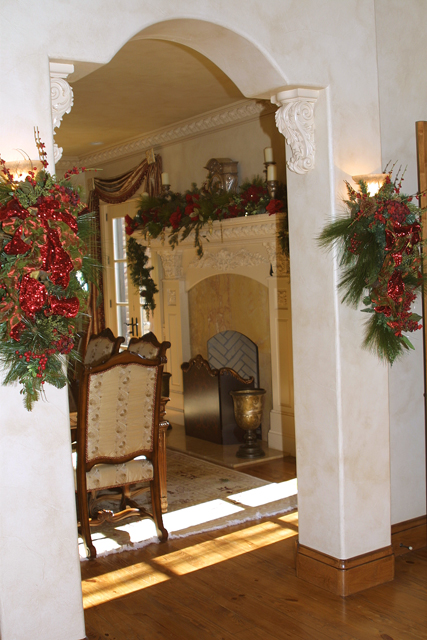 Custom Design Swags for Lighting Sconces
Please visit this Seasonal Page again next year.